Greece, Athina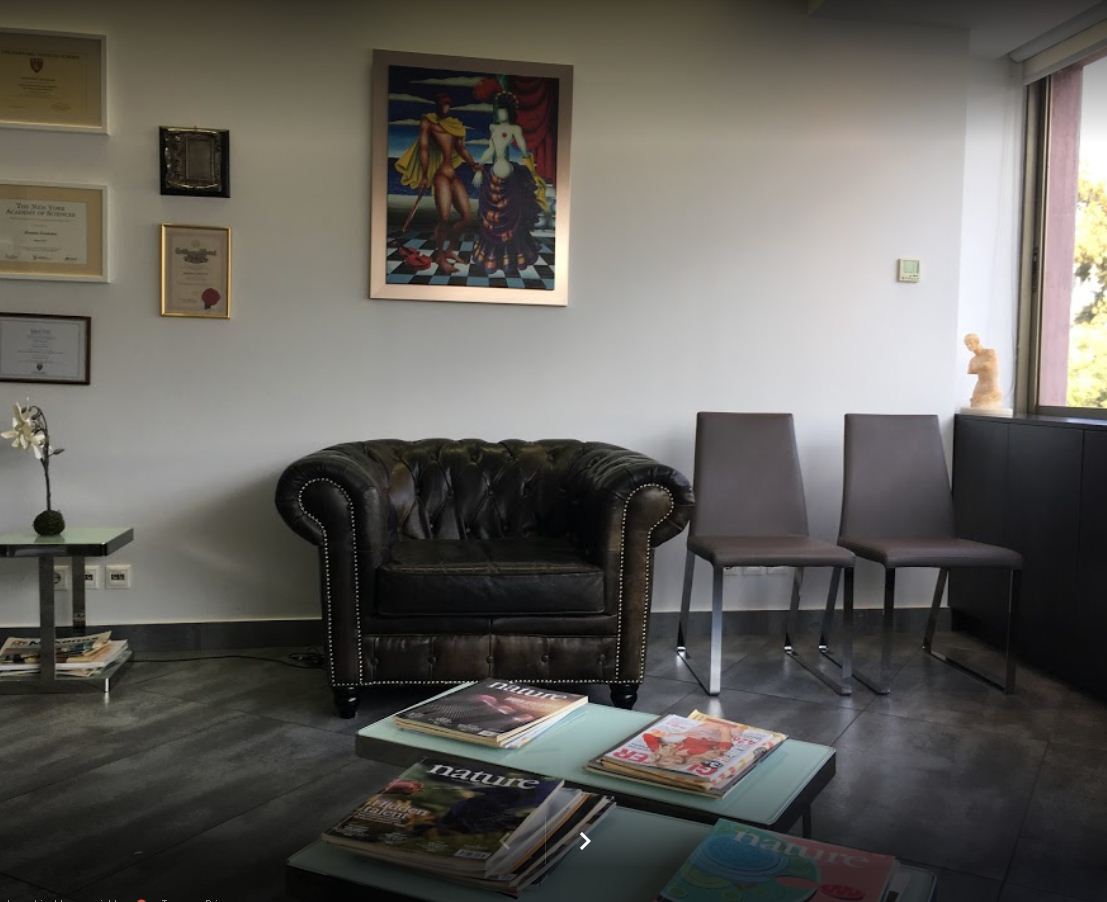 About the Hospital
---
Autoimmune Precision Clinics pioneer in the treatment of autoimmune conditions.
Using precision medicine tools and advanced analysis trace key elements of the root cause of autoimmune conditions in relation to nutritional deficiencies, microbial composition, expression of genes, lifestyle and environmental factors.
With over 15 years of experience at clinics in Greece, Milan, Treviso and Zurich in the field of autoimmune conditions, an Autoimmune Precision Clinic is the first choice for patients with autoimmune conditions.
We treat patients having any of the following:
Psoriasis
Lupus erythematosus
Rheumatoid arthritis
Osteoarthritis
Psoriatic arthritis
Ulcerative colitis
Chron's Disease
Permeable Bowel Syndrome
Gastritis
Hashimoto
Hypothyroidism
Diabetes
Obesity
Metabolic syndrome
Autism spectrum disorders
Chronic Fatigue Syndrome
Osteoporosis, osteopenia
Anti-aging
Location
---
The Clinic is located in a central area of Athens, Kolonaki square, very close to Syntagma metro station and also to Evangelismos metro station.
Premises
---
The Autoimmune Precision Clinic occupies 500 m2 with specialized medical doctors and nutritionists.
Services
---
Curing the Cause
A Precision Medicine approach addresses the root cause of autoimmune conditions with the use of highly advanced analyses at a molecular and genetic (DNA) level.
Metabolomic Analysis (R)
This is an advanced analyses that traces nutritional deficiencies, metabolic imbalances, environmental toxins and other key elements of autoimmume conditions.
Moreover, Metabolomic Analysis uncovers underlying genetic predispositions that can be modified through precise supplementation, nutrition or medication.
Analysis of Telomeres
Analysis of Telomeres is a pioneering tool for measuring the actual aging rhythm of the body. Precision treatment effectively enhances the health of telomeres and slows down the aging process.
Telomeres are part of human DNA. They are at the ends of the chromosomes and act as shields to protect them. Their name comes from the Greek words - part and part.
The rate of wear of telomere is the most important factor that slows down or accelerates the aging process. Reducing the length of telomere is not a symptom of aging but the cause of it.
During life, the length of telomeres decreases gradually. Aggressors for shortening the length of time are the accumulated shortage of micronutrients, smoking, lack of sleep, wrong eating choices, excessive alcohol consumption, drug use, obesity, lack of exercise, anxiety, inadequate water consumption and exposure to environmental toxins.
The length of telomeres is directly related to the biological age of the organism. Biological age is different from chronological age.
Example of biological vs chronological age:
Results of a Telomeres Analysis have shown that a 45-year-old (chronological age) person who does not burden his or her body with any of the above telomere-reducing agents has a biological age of 25 years. That is, he is and looks younger and healthier than another peer who is burdening his body with some of the above factors.
Biological age, aging rythtm and predisposition for disease are directly related to the length of telomeres, and in particular the length of short telomeres.
Human cells have inherent mechanisms that repair and re-extend telomeres if they are properly assisted though nutrition and supplementation.
With the Telomeres Analysis blood test you can now accurately discover the biological age and the aging rhytm of the body.
Telomeres Analysis is a precision measurement, unique in its kind as it is performed in 184 telomeres individually, at a total of 1,840 measurements per test, and not just the average of telomeres. It is applied to Autoimmune Presicion Clinics in collaboration with one of the most important academic institutes in Greece.
Repeated measurements every 12 months reflect the rate of change of short telomeres and the selection of the most effective anti-aging treatment.
Treatment
Treatment with precise supplementation prescription and nutrition targets the replenishment of the nutrtitional deficiencies, and restoration of the normal function of the body.
We accept for treatment patients who have any of the following:
​​​​​​​Psoriasis
Lupus erythrematosus
Rheumatoid arthritis
Osteoarthritis
Psoriatic arthritis
Hashimoto
Hypothyroidism
Ulcerative colitis
Chron's Disease
Permeable Bowel Syndrome
Cancer
Diabetes
Obesity
Metabolic syndrome
Autism spectrum disorders
Chronic Fatigue Syndrome
Osteoporosis, osteopenia
Metabolic Syndrome
Metabolic syndrome is a cluster of conditions -increased blood pressure, high blood sugar, excess body fat around the waist, and abnormal cholesterol or triglyceride levels- that occur together, increasing your risk of heart disease, stroke and diabetes.Metabolic syndrome is closely linked to overweight or obesity and inactivity. It is also linked to a condition called insulin resistance. Normally, your digestive system breaks down the food you eat into sugar. Insulin is a hormone made by your pancreas that helps sugar enter your cells to be used as fuel.
---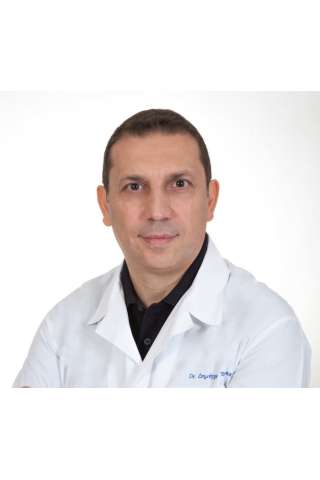 General Doctor
Dr. Dimitris Tsoukalas
Metabolomic Analysis Department
---
Program Includes
Procedure
​​​​​During the first appointment:
·Blood and urine sample are collected for Metabolomic Analysis®
· The medical doctor records the patient's complete medical history
· The nutritionist records the dietary habits and lifestyle of the patient.
The second appointment is scheduled via Skype or physically present in the clinic after 10 days and the patient receives:
· The results of the examination and the doctor's report
· A personalized diet plan to overcome the deficiencies identified
· Treatment involving the administration of specialized nutritional supplements, enzymes, amino acids, trace elements
· Pharmacological treatment can also be adjusted.
Estimated Total Cost

2000.0
Program Duration: 10 Days
---
Although this estimate is as accurate as possible, the final costs may vary depending on the specifics of the patient's case and the outcome of the medical treatment process.