Greece, Athina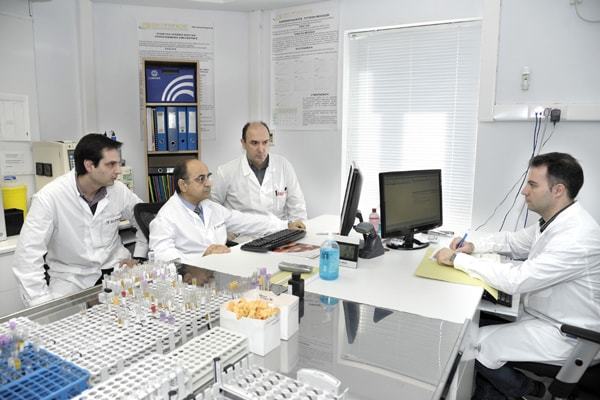 About the Hospital
---
BIOTYPOS, established in 1992, is a modern medical center with excellent medical facilities and highly skilled medical staff. At this contemporary medical center, patients can have a variety of medical tests done, including check-ups and diagnostic tests. At BIOTYPOS, the methodology and medical protocols used are in accordance with the methodology and protocols used at the laboratories of the School of Medicine of the University of Edinburgh.
BIOTYPOS MEDICAL LABORATORY AND DIAGNOSTIC CENTER has been certified by ISO 15189.
In addition, there is quality control done by the National System of External Assessment, the Hellenic Society of Haematology, and BIOARD of the U.S.A (EQAS).
Location
---
The above mapped branch is one of the eight branches of BIOTYPOS Medical and Diagnostic Center. It is situated in Cholargos, a northern suburb of Athens.
Premises
---
The Medical Center is housed in a contemporary building of 500 m. It has got fully equipped rooms and highly skilled staff trained in Greece and abroad.
Services
---
Medical tests are conducted in the following departments:
BIOPATHOLOGY
CYTOPATHOLOGY
RADIODIAGNOSTIC
CARDIOLOGICAL
COMPUTED TOMOGRAPHY
BREAST DEPARTMENT
MAGNETIC RESONANCE
ENDOSCOPIC
PELMATOGRAPHY
ACUPUNCTURE
Complete Gynecological checkup (Females Over 40) (+ escort & transfer services)
Preventive medicine aims to prevent sickness before it happens. More specifically, it aims to protect, promote and maintain health and well-being.
---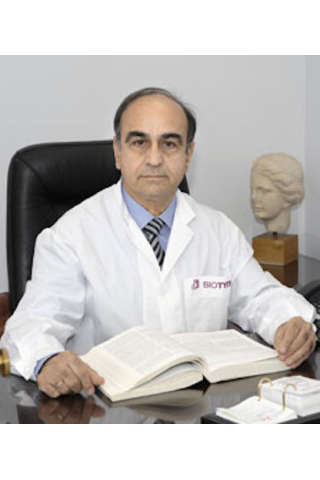 CEO and Founder of BIOTYPOS Medical Center
Georgios Chronas MD, PhD
---
Program Includes
Thin Prep Pap test
Digital Mammography
Breast U/S
Breast Elastography
Transvaginal U/S
The price includes:
Results in English
Doctor's Consultation
Escort Service
Transfer
If results are delivered by doctor for consultation at the hotel, there will be an extra charge.
Program Duration: 1 Days
---
Although this estimate is as accurate as possible, the final costs may vary depending on the specifics of the patient's case and the outcome of the medical treatment process.