Plastic surgeon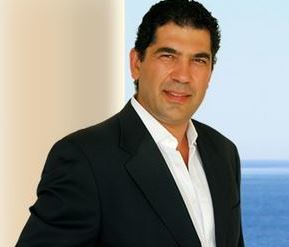 Dr Lyras, regularly practices plastic surgery in Athens, Greece (Hellas), >the city where he was born on January 1, 1961. He also professionally operates and attends his guests on schedule in Crete, Cyprus and Albania and on a philanthropic basis in various locations globally. Dr. Lyras has studied and practiced medicine in Europe and the Americas. He graduated General Medicine in 1985 and received his board certifications in the medical specialty of aesthetic and reconstructive plastic surgery in 1992 (Brazil) and 1995 (Europe). Dr Lyras received a great part of his knowledge in Plastic Surgery as an assistant to Professor Ivo Pitanguy at the Pontifical Catholic University – Carlos Chagas Medical post graduation Institute of Rio De Janeiro, Brazil and with other eminent teachers worldwide.
Ivo Pitanguy is one of the most important Plastic Surgeons in the world and considered one of the leading figures of our century in Medicine. He is a member of the National Academy of Medicine of Brazil and currently holds seat No 22 at the National Academy of Letters of this country. He has designed more than 35 new techniques since 1960 and more than 600 medical doctors from all over the world have visited his clinic over these past 60 years. A great philosopher, Professor Ivo Pitanguy loves harmony and helps patients from all over the world, resolve their physical problems of appearance even if they are not able to cover the expenses of complex procedures of reconstruction of accidents and burns. This nice attitude has been passed over to his assistants from all over the world.

The ideal of health and beauty which was conceived in ancient Greece, was an integral part of the way one perceives one self and others. The perfection found in a statue of Aphrodite, the ancient Greek goddess of love and beauty or Apollo, the ancient Greek god of music and healing until this century were left to the hand of nature. Plastic surgery came as an inspiration after many generations of the human kind to prove our respect for the creation of God through it's maintainance. Through this approach we can help the attainence of inner and outer peace of the interested persons.

Since setting up his practice in Greece, Dr Lyras has striven to wed the philosophy of Hippocrates, the father of medicine, with moral ethics and the latest technology. Hippocrates believed that the body must be treated as a whole not just a series of parts. He believed in the natural healing process of rest, a good diet, fresh air and cleanness. In modern Greece a team of extraordinary physicians formed and directed by dr Lyras after his return from overseas as early as in 1996, performs the pursuit and realization of these goals. Believing actually in team work, Dr. Lyras assembled an "artistically inspired", based on "safety first" group of specialists to treat the patient as a whole. The quality control of our work is guaranteed by Pari Rapti MD, an eminent endocrinologist and sociologist, educated in Milan, Italy.
Today, according to what was sworn by all medical doctors under the original Hippocratic Oath after they graduated from their universities and as believed by great modern era achievers and medical philosophers like Brazilian artist Professor Ivo Pitanguy and Italian healer Professor Umberto Veronesi, the plastic surgeon can actually guide the hand of the nature.
Pitanguy's frequent visits to places where plastic surgeons that had visited him in the past operate now, brings to mind the relationship between Aristotle and his "Peripatetics" inside his school called the "Lyceum". Ivo Pitanguy visits most countries of the world frequently to offer his knowledge whenever he is asked to. Pitanguy's last visit to Greece was exactly in 1993 on the occasion of the Greek-Brazilian meeting of plastic surgery. Dr Lyras left Rio de Janeiro with Dr. Ptanguy for Greece in 1993 on the occasion of this historic international scientific event. He brought with him from his tropical new country a brand new philosophy, composed by a blend of elements from north and south native american indians and other traditional cultures, enriched by all the best from today's world science.
Early upon his return to Greece, Dr Lyras was also involved in charity and community work. As President during 2003-2006 of the Greek-Brazilian Cultural Association which is based in Athens he offered financial, medical and social aid to the members of the Greek-Brazilian society in Greece while through his intervention as Honorary Consul of Brazil in Piraeus since 2006, offers legal and administrative help to citizens of both countries and any other person in need. Another "artist of life"- in music and politics in this case - renowned musician and composer Gilberto Passos Gil Moreira, (a key figure in the Popular Brazilian music and tropicalia movements of the 1960s, known for both his musical innovation and political commitment) , inspired Dr Lyras again. They met when Mr Gilberto Gil visited Athens as Minister of Culture of Brazil (2003-2008) and Dr Lyras was then president of the Greek-Brazilian cultural association.
Is it beauty that seduces us the most ? We wonder if it is. But how can we define the sublime in beauty ? The right question should be: do we all see it the same way? Inspired and guided by these questions Dr Lyras created " beautyland" which in his opinion reflects a journey through the universe of beauty. It also reflects the discovery of its codifications.
The way we see it, beautifying,corrective or rejuvenative surgery cannot be successful if the patient's self esteem, lifestyle and diet do not harmonize with a surgical undertaking and eventually a perfect understanding with his doctors. Actually, Greek words as: Morphe = Shape, Symmetria = Symmetry, Omorfia = Beauty, Oreopyisis = Beautyfication, Neotis = Youth, Ananeosis = Rejuvenation, Anaplasis = Reshape, Anagenisis = Regeneration, Antigiransis = Antiaging, frondida=care, aggigma=touch, are the tools of Dr. Lyras' day by day professional activities.
Philosophically speaking though, the truth is that " optimizing divine harmony maintains human health".

Awards , Honours and Memberships
Dr. Ioannis Lyras is the awardee of the VICTOR SPINA, 1993 official award of the Brazilian Society of Plastic Surgery for his original research on Wound Healing in the presence of medical foreign bodies (Silicone and Polyurethane Implants). The award was given to Dr Lyras by the President of the Society, Dr Liacyr Ribeiro during the official ceremony of the 30th Congress in Curitiba, Brazil.
In 1998 he was accepted in the Athenian Club (established in 1875) which counts 1000 members of the most active members of the Athenian male society.
In 2002 Dr Lyras was appointed Consulting editor for Marqui's contemporary Who is Who, American Biographical Institute
In 2003 Dr Lyras was announced honorary member of Cidesco (International Committee of Aesthetics and Cosmetology) – Greek section
In 2004 Dr Ioannis Lyras became an medical assesor for the courts of Athens & Pireaus, Greece as a specialist in Plastic Surgery.
In 2004, together with his European colleagues, he created the Pitanguy European surgical Association in Rome. Italy and was elected vice-President .
In 2005 and 2006 he was elected President of the Pitanguy European surgical Association
In 2005 together with his European colleagues, he created the Pitanguy European Academy of plastic surgery in Athens, Greece and was elected President. (In 2007 this academy developed the idea of the Pitanguy European libraries & clinics).
In 2006 Dr. Ioannis Lyras was appointed, as its honorary consul in Piraeus, Greece by the authorities of the Federal Republic of Brazil. The authorities of the Hellenic Republic aprooved and accepted this appoiintment in 2006
In 2006 Dr. Lyras became full member of the C.C.G (Consular Corps in Greece )
In 2006 Dr. Ioannis Lyras was one of the annual awardees of the << GUSI PEACE PRIZE >> The Gusi Foundation grants this award to personalities from all over the world who give their efforts to the promotion of Peace through their scientific or professional charity work. This year Dr Lyras received this prize for Greece in the field of Medicine, Plastic Surgery. The award was given to Dr Lyras by the President of the Republic of Phillippines, Mrs Gloria Macapagal Arroyo in the Meralco Foundation in Manilla, Phillippines during an official ceremony.
After 2007 and upto 2012 he continued his involvement with the Gusi Foundation. In 2007-2009 as Chairman for European and Latin American affairs, in 2009-2010 as executive vice-president and in 2011 as Honorary Vice President of this institution.
In 2008 he was elected member of the Board of Directors (treasurer) of the C.C.G for 2008-2010
In 2010 the President and the Board of Directors of the World Fenderation Of Consuls (FICAC), decorated Dr. Ioannis Lyras with the FICAC "Metal of Honour" duaring the second south-east Asia Conference of Consuls, held in Manila, Philippines.
In 2011 medical doctor Yannis Lyras recited the original Hippocratic oathin the ancient Greek language as honorary member of the Hippocratic Institute (which is based on the island of Kos on the archaeological ruins of the ancient medical temple of Asclepius).
In 2012 he was elected for a second term member of the Board of Directors (treasurer) of the CCG (Consular Corps in Greece) for 2012-2014 and in 2014 he was elected again for a third term 2014-2016.
In 2016 and 2017 he was twice elected member of the Board of Directors o the Hellenic Society of Reconstructive and Aesthetic Plastic Surgery Association. HESPRAS.
In 2017, he was honoured by the Brazilian Authirities with the prestigeous official "Friend of the Brazilian Navy" Medal and Award.
Also in 2017 he was elected member of the Board of Directors of the Greek Heath Tourism Association.
During his professional career, Dr Lyras constantly participates in medical congresses, seminars, debates and continuing education scientific events and gives speeches and seminars in Europe.
Dr Lyras is currently :
A member of the New York Academy of Sciences
Fellow of the International College of Surgeons
Member of the Athens Medical Association
Corresponding member of the Brazilian Society of Plastic Surgery SBCP
Full member of the Hellenic Society of Plastic Surgery HESPRAS
Member of the International, Reconstructive and Aesthetic Surgery Association ISAPS
Full member of AEXPI
President of the EAPS-ACEIP (www.aceip.net)
Member of directors of the Hellenic Sport's Society
Director of the Clinic of Plastic Surgery of the Henri Dunant General Hospital, Athens.
Dr. Ioannis Lyras presents his book "The Secret of the Brazilian Beauty"
Thursday 18 October 2012
The Shoe Factory, Nicosia
Dr Ioannis Lyras, practices plastic surgery in Athens, Greece, the city where he was born in 1961.He also practices in Cyprus . He graduated General Medicine in 1985 and received his board certifications in this surgical specialty in 1993 and 1995. Dr Lyras received a great part of his knowledge in Plastic Surgery as trainee-assistant of world renowned pioneer Professor Ivo Pitanguy at the Pitanguy Institute (Instituto Ivo Pitanguy) in Rio De Janeiro, Brazil. Ivo Pitanguy is one of the most important Plastic Surgeons in the world and considered one of the leading figures of our century in Medicine.
Dr. Lyras has practised medicine in Europe, North & South America. Since setting up his practice in Greece, and Cyprus, Dr Lyras has striven to wed the philosophy of Hippocrates, the father of medicine, with the latest technology and team work.. He beholds the following awards. Spina 1993, Cidesco 2003, Gusi 2006 and FICAC 2010.
He is currently the President of the Ivo Pitanguy European Academy of Plastic Surgery, directly affiliated with the Ivo Pitanguy Institute in Rio de Janeiro, Brazil, performing all the techniques that are applied in Brazil and many other personal, innovative techniques currently applied in Europe, U.S.A. and Asia.
Dr Lyras is registered in Greece and Cyprus and is currently practicing plastic surgery in Athens and Nicosia. He is also the Honorary Consul of Brazil in Greece (Pireas)
BOOK: "The secret of Brazilian Beauty"
In Brazil, a country of colors, contrasts, harmony, "samba" and beautiful bodies, there may be a secret, the secret of Brazilian beauty.
The secret of this natural or crafted by plastic surgeons, beauty, unfolds and reveals itself, to Greek readers in a simple and unpretentious manner in the pages of the book or the renowned plastic surgeon Dr Ioannis Lyras.
The inner need of the author to adapt the brazilian lines to the country that introduced measure and beauty – Greece - as well as his long experience in Brazil, a country of beauty, near the world –renowned pioneer of plastic surgeon Professor Ivo Pitanguy, guarantee a complete update. The book among other things contains chapters written by an Italian archeologist, historian Valerio Massimo Manfredi and the late Greek journalist Malvina Karalis. A release was made under the auspices of the European Academy of Plastic Surgery (EAPS-ACEIP) with the support of the Consular Corps in Greece (CCG). The author revenues are donated to institutions caring for people with congenital or acquired physical type deformity or disability.
Dr Lyras' interview in "The Cyprus weekly" Newspaper
'The Secret of Brazilian Beauty'
Plastic surgeon Dr. Ioannis Lyras visited Cyprus to present his book and revealed some of the secrets behind staying beautiful
November 11th, 2012.
The renowned plastic surgeon Ivo Pitanguy once said: "I cannot tell you what beauty is, but I will recognise it when I see it.
"Beautiful is anything that makes you feel happy when you look at it; that applies not only to humans, but anything you can see, touch, or taste that gives you pleasure is beautiful," adds plastic surgeon Dr. Ioannis Lyras.
Beauty, however difficult to define, is perhaps one of the most important parts of people's lives, as the way they look and the way they are regarded by others in society has a significant impact on their self-confidence and overall mental and psychological well-being.
Beauty and ageing play a big role in people's lives, especially for women, who often have difficulties accepting the changes that the years inevitably bring about.
"Plastic surgery is about helping someone who is young and beautiful on the inside, look equally young and beautiful on the outside," says Lyras, who visits Cyprus every six weeks for consultations and surgeries.
Having completed his training in Brazil under Ivo Pitanguy, Lyras is a strong advocate of the simplicity and naturalness of Brazilian beauty and Brazilian plastic surgery.
"The methods are far simpler, less painful and have a much more natural effect, with the least possible hassle for the interested party," he says.
Beyond plastic surgery, Brazilian culture and lifestyle also contribute to the beauty of Brazilians, who are considered one the most beautiful people in the world, according to Lyras.
To begin with, he claims, the secret behind Brazilian beauty is the mixing of the races.
"Brazil has the largest mixed-raced population in the world and has made a great contribution to the development of globalisation and the mixing of different races, which has lead to the creation of gorgeous new shapes and beautiful new ethnicities."
Another factor that comes into the equation is the Brazilian lifestyle, mainly the tropical diet and exercise routines.
"Brazilians never stop moving, they never spend time just lying on the sofa, the gyms in Brazil are packed with people from as early as 6.30am every day, they are always dancing, getting ready for the carnival or practising for sporting events, which also explains why they have Olympic medals in all sports and especially team sports," he continues.
Lyras has been a certified plastic surgeon for more than 20 years and has operated on more than 12,000 people. He is the president of the European Academy of Plastic Surgery (EAPS) and the head of plastic surgery at Athens Medical Centre. He currently operates in hospitals in Athens, Thessaloniki, Crete and has been operating in Cyprus since 2004.
He acknowledges that Cypriots and especially Cypriot women are very well informed about plastic surgery issues and are very open about the possibility of having work done, although the financial crisis has lead to a decline in the number of surgeries he performs.
"I have noticed a drop since the financial crisis in Cyprus last September. The financial measures that are being taken render cosmetic procedures a luxury and therefore people have justly put them on hold. However, I think that those who are truly interested in having something done will still want to go through with it in two years time when, in my opinion, the situation will improve."
Throughout his career, Lyras has had consultations with more than 80,000 people, while the cases that resulted in surgery are in fact far less, as there are certain criteria that interested parties need to meet in order for the procedure to move forward.
One of the 'a priori' conditions of plastic surgery is of course the existence of an actual problem. "A person who gets as far as my office usually has an objective problem that needs correcting, although views may differ as to the extent of the problem, but those who don't have a real problem are automatically rejected as surgical candidates," he stresses.
A clean bill of health is another factor taken into account in the selection of possible candidates, as pre-existing health problems need to be treated or regulated before any surgical procedures can take place.
Having unrealistic expectations or excessive demands is another parameter of candidate selection. "We use a computer generated image to show the interested parties what the end result will look like, so a person who feels that this is not enough, or who
wants something excessive done is politely turned down." Finally, psychological and emotional stability are factors that influence a plastic surgeon's decision as to whether or not a surgical procedure can be beneficial.
"People who are very pessimistic or depressed usually have underlying psychological issues which will not likely be resolved through the procedure. The important
thing in plastic surgery is not the actual result, but the level of satisfaction that it will offer the individual.
Therefore, if we believe that the individual will not be satisfied even with the best possible result, then we do not go through with the surgery." Lyras' book "The Secret of Brazilian Beauty" is written in Greek and can be found in bookstores and online.
A new book will be available soon which contains the most memorable stories from his career.

For consultations with the doctor contact the clinic via email: lyras@lifting.gr.
Dr Lyras' interview in "Cyprus Mail" Newspaper
Eminent plastic surgeon Dr Ioannis Lyras attempts to bring the beauty of Brazil to his procedures in Greece and Cyprus. Theo Panayides meets a man who is bothered to be aging.

My wife's a bit like you, says Dr Ioannis Lyras wryly, "she doesn't believe in plastic surgery". I didn't think I'd shown any special aversion to plastic surgery (though it's true I'm dubious, both about the effectiveness and whether it's necessary in the first place), but I guess when you've been a plastic surgeon for nearly 20 years, when you've performed around 12.000 operations, when you're the president of the European Academy of Plastic Surgery, when you've just written a book called The Secret of Brazilian Beauty , touting plastic surgery with a Brazilian touch – when you've done all these things, you become adept at picking up on how strangers feel about your life's work.
Not that my meeting with Ioannis (Yianni) is prickly or antagonistic. That would be impossible; the man's a charmer. We meet in the lobby of the Hilton Park in Nicosia, the morning after he's presented his book at the Shoe Factory as part of Brazilian Culture Month – and not only does he hold forth for an hour, open and articulate, but he also insists on paying for my tea at the end, even though he himself didn't have anything. "I'm at home here" he explains, gesturing around at the Hilton Park, a reference perhaps to the fact that he comes to Cyprus from Greece quite often (about once a month) for consultation and surgery.
His face is oval, the features full, the eyes intelligent; there's a touch of Antonio Banderas, who's about the same mature (Ioannis will be 52 on New Year's Day). His English is fluent, albeit clearly a second language. He was born in Athens, to a family of lawers, but was actually a trainee surgeon in New York when his professor suggested he might be (even) happier until the more aesthetic side of the profession. In a way, he says now, it was Fate – because that professor had himself longed to be a plastic surgeon in his youth, but never taken the plunge; "He passed his dream on to me". But the prof's suggestion also found fertile ground, because Ioannis had always "wanted to deal with handling shapes and forms"; even as a child, he loved moulding things out of mud or sand, "I wanted something artistic, but at the same time very serious as medicine" he recalls. "That's why I'm happy, because I'm a doctor who creates shapes!"
Do we really want out doctors to be doing that, though? Wouldn't they be better employed saving lives and curing disease? After all, as Ioannis himself admits, "in a way we don't treat patients. We treat healthy people, and make them feel better". Is that truly part of medicine – or just another case of the Culture of Narcissism?
"After so many years in this specialty," he replies smoothly, "I would tell you that it's part of our lives. The choice to improve your external appearance doesn't depend only on you - it depends on social circumstances, the way others see you. They see you in another way than you see yourself. And you always need to socialize."
Shouldn't people have the courage to say "This is how I am!", though?
Ioannis shrugs affably. "People have many, let's say, weaknesses. You don't expect a person to be a perfect democrat, you don't expect a person to be a perfect degustateur" – he searches for the English word – a connoisseur – and of course you don't expect him to be strong in the way he judges himself. What I really see after a procedure of plastic surgery," he adds, warming to this theme, "is that the self-esteem gets up so high. The person really believes in him or herself after a procedure. He really feels more self-confident – and he becomes a better person with society, because he doesen't have something that bothers him inside his mind all the time."
"Like what?"
"Like for example a very small chin and a very, very big nose, which really creates a profile which is," he pauses, trying to be diplomatic, "totally unfavorable for socializing. You cannot tell an adolescent who has uneven breasts – a very big one and an absolutely non-existent one – to wait, and explain why this happened to her in a very rational way. Or you cannot explain to a five-year-old kid with Dumbo ears – the big, prominent ears – why his classmates are laughing at him. You cannot explain this in a rational way, You have to treat that. And when you treat it , that's it! The whole problem stopped. Disappeared."
What if plastic surgery didn't exist, though? Wouldn't the five-year-old kid eventually come to terms with his big ears?"
"No", he replies simply.
Clearly, there's fine lines separating vanity from medical necessity. Sometimes the choice is obvious – as with patients in their 60's or 70's whose "upper eyelids are so droopy that they cannot really see". Sometimes it's more problematic as with wrinkles (Surely people can live with a few wrinkles? He shakes his head: "Not everybody can live with wrinkles.") And sometimes it's obvious in the other direction, as with the more eccentric procedures Ioannis has been asked to perform – like "a guy asking for a girl's nose", i.e. a very small nose on a big manly face, or "a 20-year-old girl wanting a facelift, which she doesn't at all need! But she thinks her face is dropping".
Those are the tricky situations – and the ones, he assures me, where he tries to convince the patient not to go through with it, using computer imaging to show them how silly they'll look. Even though Ioannis has performed 12.000 operations (around 7.000 nose-jobs, 4.000 breast augmentations, and the rest mostly facelifts and lipoplasties) he's consulted with some 80.000 patients, meaning the majority of candidates never get as far as the operating table. Yes – but, if self-esteem is the criterion, why shouldn't people get whatever procedure they want, however ludicrous? After all, as he says, "It's a human right, to handle your external appearance the way you think" If you're arguing for choice, surely you have to go all the way.
It's a slippery slope, and a question that may never be answered. Like many technological marvels, plastic surgery is so uncanny that it's not really suited to the moral rules laid down in an earlier age; Ioannis Lyras is more like a shaman, a post-industrial high priest. "I don't want to lose my mind by creating an over-inflated ego" he jokes," [but] people really think of us as modern miracle-makers. In a way, it's a miracle, what you do. I mean, if you have a girl that doesn't have a breast today, and four hours later she has the breast she always dreamt of," he shapes his head in wonder, "then you are a miracle-maker in a way."
Even his aforementioned wife – the one who doesn't believe in plastic surgery, "she believes in the inner world" – may be coming in terms with the need for "aesthetic help" after a certain age. She's also a doctor, an endocrinologist; they were married in 1993, two years before he qualified as a plastic surgeon. How important is appearance in his own relationships? Did he fall in love with her because of her looks? "Well, she always looked nice, and she matures well" counters Ioannis amiably (when your husband's a plastic surgeon, he can say things like that without sounding piggish) but of course "we love each other, and love is more than anything. We are companions and we trust each other. There are more things that just the looks. But she also recognizes that looks are important nowadays, which she didn't before"
Getting older will do that to a person. Does the doctor worry about his own aging process? "First of all, I feel lucky," he replies, "because I was – could we say 'blessed'? Could we say that?"
I'm not sure if he means whether we can say it in English, or whether it's presumptuous to say it at all. 'Sure', I reply.
'I was blessed not to mature badly. I feel blessed, and lucky."
It's true; he could pass for a man in his early 40's. Yet it's also true that he's had some work done. "I asked a friend to aspirate my chin", he says, "because I knew it would create a droopy double chin" later on; he appears in the media a lot, due to his work, and didn't like the way it looked in photos. He also asked a friend to correct his septum, as he wasn't breathing properly. "I don't like ageing," admits Ioannis frankly. "I really see my strength diminished from when I was 22, or 32. You know, you kind of smile a bitter smile when you think about it – and you say 'Well, the next generation is coming', you know? But I'm being very philosophical on this". He'll wait and see what the future brings – and get his face 'improved', if necessary. "I mean, what do you think of Michael Douglas? Is it a bad example?"
Not at all, I reply. Michael Douglas (who's now 68) looks great.
"So, when we become his age, we'll see"
Right now, however, there's the present – and a full life, the life of a successful professional just beyond the cusp of middle age. Three days a week are devoted to surgery (each operation takes about an hour), another two to consultations. He works hard, often 12 hours a day, and is also involved in charity work. He's part of a team who venture into Asia (especially the Philippines) for pro-bono work 10 days a year, doing reconstructive surgery in places where there aren't any specialists, and is also part of the "Omada Aigaiou" ('Aegean Team') who visit remote Aegean islands to offer services, in his case treating patients with small skin cancers - that's also part of plastic surgery – which might otherwise be neglected. He also loves to visit Brazil – his home for many years, when he picked up a taste for Latin jazz and studied the ways of the 'Brazilian school' under famed plastic surgeon Ivo Pitanguy.
Would he ever move back to Rio?
He shakes his head, his eyes crinkling ruefully: "I'm too lazy to start over again". He's not even tempted, adds Dr Yianni Lyras: "I'm a satisfied person. I don't want to buy anything in my life, I've bought everything. I don't want to change my profession. I don't want to become something bigger than I am."
His only real ambition is the book writing – and his next book, he announces , will contain "nice stories of plastic surgery", anecdotes of a life-time's vocation like the 65-year-old woman who barged into his office once, "laughing like crazy. 'Dr Lyras' she told me, 'all these wrinkles you see on my face did not exist until last Monday. Last Monday they all appeared all of a sudden. All these million wrinkles appeared on my face four days ago.'
"I said, "How come?"
'She said, "Because last Monday I had laser surgery on my eyes. And I saw them all! That's why, four days later, I'm in your office now – because I want you to take them all off!"
We laugh – but it's true. That's what plastic surgery is: the art of seeing imperfections, then attempting to disguise them. Ioannis sees them all, every little flaw, every slight asymmetry and incipient double chin – not to mention all the sagging breasts and flabby tummies. "I see everything," he shrugs. It's the craftman's curse. 'I see them naked. I always tell this to women, I say 'Don't try to hide with any trick of fashion that you women have: I know you naked!'
"In a way now, I don't enjoy naked people anymore," he muses, "because I know them. I enjoy dressed people. I'm one of the few men in the world who enjoys the female body dressed rather than naked! To me, a naked body is an obligation. It puts me in my professional responsibility. Whenever I see a naked body as a professional, I know I'm responsible for it – so I'm not seeing it socially, I see it medically. Whereas when it's dressed, I can enjoy it as an artist!". Which he is, needless to say.
Aesthetic and Reconstrutive Plastic Surgeon
Health units
---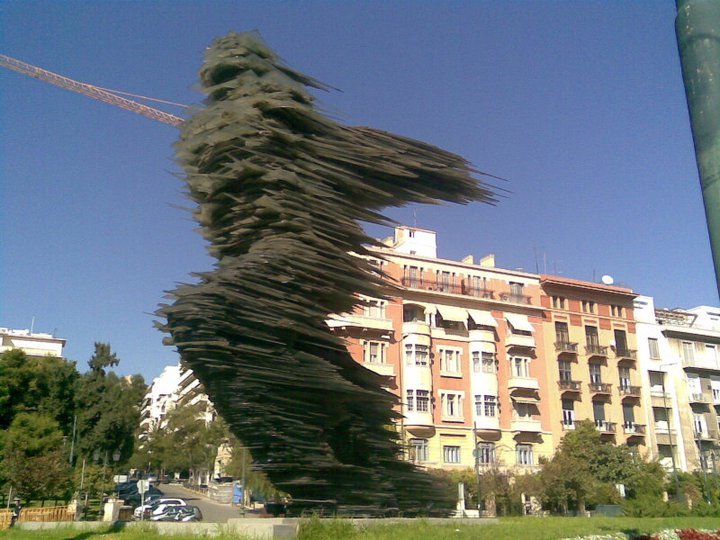 Leof. Vasilissis Sofias 57, Athina 115 21, Greece
Dr. Ioannis Lyras is the director of a clinic of plastic surgery in a modern hospital in Athens. Patients are offered high quality services at all levels, including detailed consultation for the person concerned by Dr Lyras and his team preoperatively. Also the patient feels maximum security since everything is performed with perfect coordination. In addition, a pleasant stay in a modern clinic for as long as it is needed is provided as well as complete preoperative examinations to ensure the safe outcome. Last, excellent postoperative monitoring is provided for as long as it is necessary.The excellent Greek climate, all year round, is an advantage to the patient, who can combine holidays with great aesthetic embellishment. The medical services are of high quality standards and so the patient can experience all the beauty and warmth of the country, while seizing the opportunity to make any cosmetic surgery desired with excellent and impressive results.The entire process is really interesting and wonderful from the beginning to the end, which will always be remembered as a pleasant journey since all operations are performed safely, painlessly and with amazing results!For everyone concerned, the experience of plastic surgery sounds like a fairytale ... as it can make their desires come true. That is the case in this clinic, this is what actually happens. Plastic surgery has the power to change one's mood, increase self-confidence and provoke smiles.Dr. Ioannis Lyras's medical team with the doctor himself, a very experienced doctor with inexhaustible sources of inspiration, can guarantee to patients the desired results every day!