Interbalkan Medical Center of Thessaloniki
Interbalkan Medical Center of Thessaloniki
Greece, Thessaloniki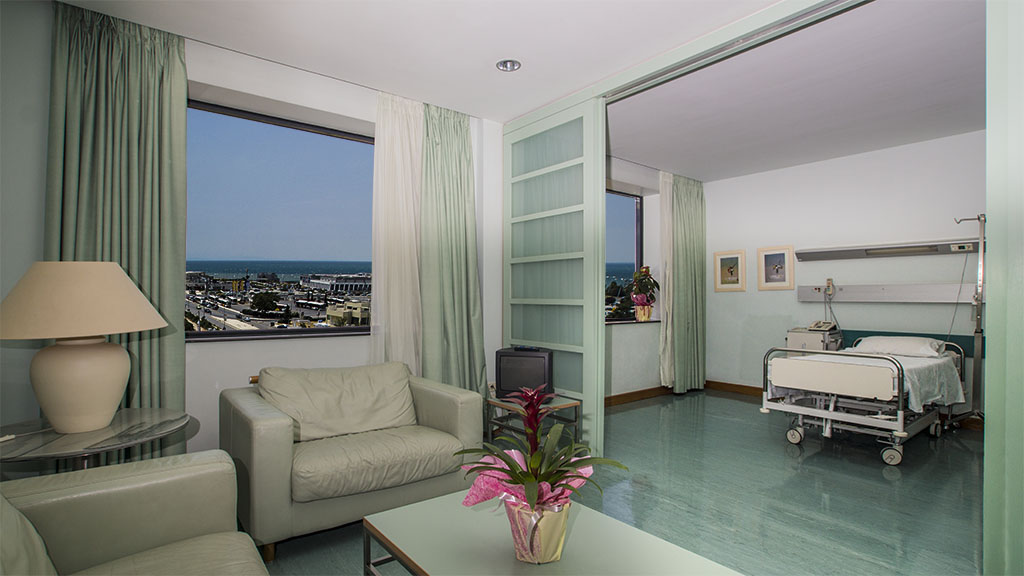 About the Hospital
---
The Interbalkan Medical Center of Thessaloniki is the largest, most modern private hospital in northern Greece, providing comprehensive healthcare services, and a member of the Athens Medical Center, which is the biggest Healthcare Group in Greece. It operates under the highest quality standards and is certified according to the International Standard ISO 9001:2008 from TÜV Hellas. The hospital boasts state-of-the-art diagnostic equipment, and is constantly ready to tackle even the most difficult and complicated cases, 365 days a year, 24 hours a day.
What makes the Interbalkan Medical Center stand out, however, is not only its guaranteed safety, comprehensive services and excellent infrastructure. It's also the provision of healthcare services equal to those of international medical centers, from distinguished and highly skilled doctors with extensive experience, and the internationally approved medical practices and treatments exclusively applied there.
Location
---
Premises
---
The ultramodern Interbalkan Medical Center building facilities are characterized as an architectural achievement. It is the outcome of special studies with emphasis on aesthetics and ergonomics.
In its 50,000 sq.m., it houses wings and facilities that cover the whole range of health care services, and provide easy access and parking.
It provides hotel amenities of top quality, both in terms of functionality and aesthetics, in all interior and exterior hospital areas. All the patients' needs for confidentiality and hospitalization care are covered aiming at the best possible recuperation with zero trouble for the patients.
The building facilities cover the following functional needs:
383 hospital beds
Intensive Care Units (for adults and neonates) of 48 beds
23 operating rooms, eight of which with radiation protection for radiation minimization for doctors and patients
7 delivery rooms
Special endotherapy unit, wholly lead-covered, with open radio sources, unique in Thessaloniki
Recuperation rooms with 12 beds
Emergency outpatients' clinics and regular outpatients' clinics, doctors' examination rooms, resuscitation rooms, one-day clinics
Interior pool with special equipment for the needs of the Rehabilitation and Sports Medicine Center
Two conference rooms (Vergina: 400 seats, Pella: 350 seats) with direct visual connection with the operating rooms.
Services
---
The hospital covers the entire spectrum of healthcare services:
Emergencies Department
Patients arrive without an appointment or are transfered by ambulance. On-call specialized doctors, 24 hours a day: Surgeon, anesthesiologist, IC doctor, pediatrician, neonatologist, microbiologist, Orthopaedic surgeon, OB-GYN, pathologist, cardiologist.
Outpatient Clinic
Daily (Monday - Friday, 07.00-15.00), by scheduled phone appointments and in emergency cases -where possible- for clinical examination by experienced specialized doctors. Immediate diagnostic check-up, where required, without transfers or delays. Direct collaboration with doctors of other specialties, if necessary.
Preventive Medicine - Check-up
Comprehensive preventive monitoring, based on specially designed programs, for women, men and children, with no waiting in between tests.
The following departments are also on-call:
- The only private Oncology Center in northern Greece
- The only private Pediatric Center in northern Greece, for neonates, infants and children.
- OB – GYN Clinic
- Neonatal Intensive Care Unit (NICU)
- Intensive Care Unit (ICU)
In the Interbalkan Medical Center you may arrive on your own or call for the hospital's E.M.S. that will immediately dispatch modern ambulances with state-of-the-art equipment for emergency and intensive care, and specialized attending physicians.
Patient rooms
---
Its capacity is 383 hospital beds and provides all types of rooms (3-bed, 2-bed, single-bed, luxury and suites). The Central Surgical Department offers 23 ultramodern Operating Rooms on constant standby.

No programs were found matching the search criteria!